Yoga and the Nervous System:
Eddie Stern and Darshan Shah, MD
This is an article published in Namarupa Magazine, Issue #23 on Yoga and Science. It is the transcription of a talk given by Dr. Darshan Shah and Eddie Stern in Austin, Texas, on September 4th, 2016, hosted by Priya Jhawar and Ashtanga Yoga Austin.
Mueller Living Magazine
November 2017 issue
"Discover Ashtanga Yoga," pages 22-23
Cover Story: "Meet The Shah Family," pages 28-30
Sharath Jois on How a Local Shala Offers More Than a Workout
Having a go-to yoga shala isn't simply a space to practice asanas.
Here's how belonging to one studio can take you to a higher place in all aspects of life.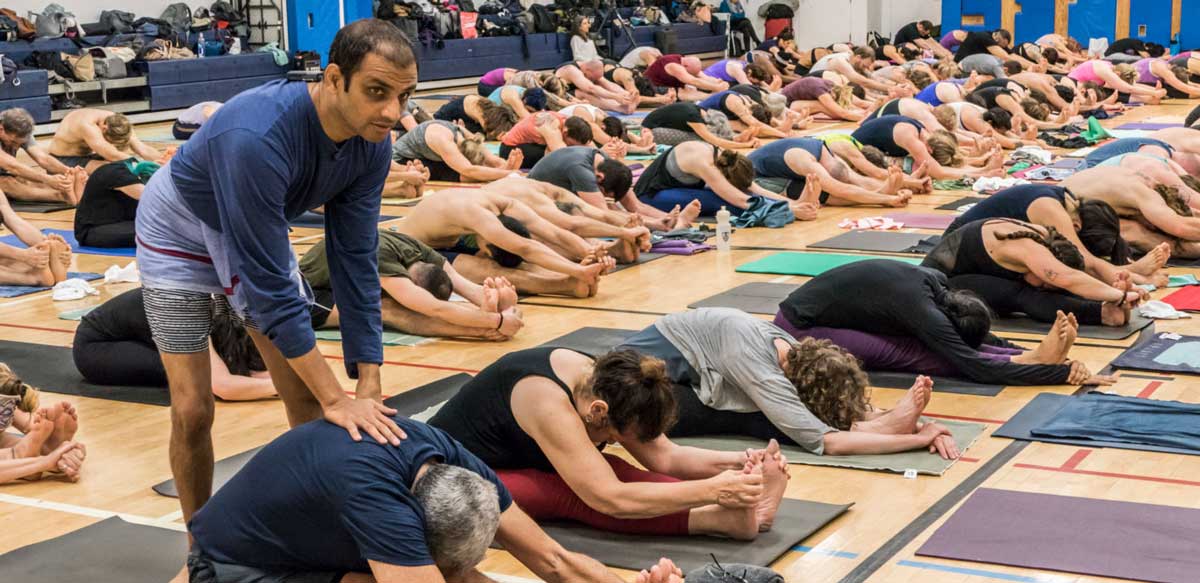 Photography by Tom Rosenthal
It is very important to have a connection to a local yoga shala. For one thing, a shala motivates you. You see others practicing and you feel like practicing. When students practice at home, especially beginners, it's easy to become distracted or to have interruptions. But at a shala, a teacher has created a space to practice with a certain energy. He or she guides the student and, thus, the valuable student-teacher relationship begins.