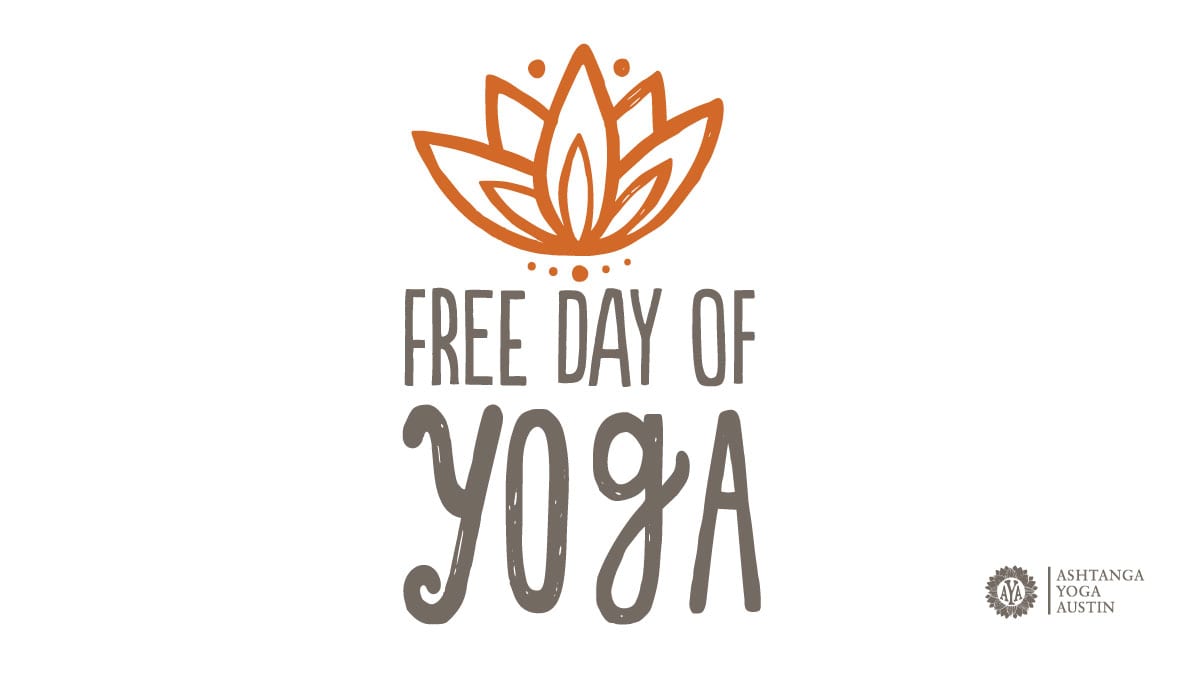 We are once again participating in Free Day of Yoga
on Monday, September 3rd (Labor Day),
when yoga studios around Austin open their doors to the public to offer free yoga classes! I The classes will be an hour long, and include a brief talk and explanation about Ashtanga Yoga and the Mysore teaching method; followed by an introductory practice of breathing technique, sun salutations and a few final postures with deep breathing.
Our schedule for FDOY classes is as follows:
10:30 – 11:30 am with Priya
12:00 – 1:00 pm with Ashley
4:00 – 5:00 pm with Erin
Beginners and students of all levels are welcome. Space is limited to 15 students per class, and open to students on a first-come, first-serve basis.
If you have any Questions about any clases at AYA please email Priya
---